We'll start our Electrolux Ergorapido review with a brief description. Essentially, we are looking at a conventional upright cordless vacuum cleaner meant for cleaning most types of surfaces.
It looks neat, comes at a rather affordable price, and packs a vast array of premium-quality features. There's a plethora of things we liked and but a handful of things we didn't like so much, but let's see how it performs in action before declaring its value.

Features
Most quality vacuum cleaners have at least one or two exquisite features which make them stand out – that's not the case with Ergorapido, as it's packed with numerous settings and options, all of which aim to simplify the cleaning process.
Some of the most notable features of Electrolux' Ergorapido ZB3006 are the slim design, cordless convenience, the charging dock, LED lights, flexible tubing, and such.
Slim lightweight design
Ergorapido weighs only 5,5 pounds – that's "more" than enough to declare it as one of the most lightweight vacuum cleaners in the price range. It's also very slim and can clean virtually any hard-to-reach spot.
On top of that, it doesn't lag behind in aesthetics – with a beautiful purple body and several orange stripes, it's not only that it does its job, but it also looks awesome while doing it.

Cordless upright vacuum cleaner
The cordless convenience is a common quality most modern vacuum cleaners boast, and Ergorapido is not an exception. It works on a 14.4-volt nickel-metal battery which can be recharged via the charging dock.
Electrolux Ergorapido – How to charge
The Electrolux Ergorapido charger, basically, a complementary feature. You'll get it completely free of charge as soon as you make your purchase. While the Electrolux Ergorapido battery is capable of withstanding several cleaning processes, having a way to bring its juices back to life without too much hassle is certainly convenient.
LED lights
This feature is particularly interesting. You don't know how valuable the integrated lights are until you're stuck cleaning a poorly lit room (or tough to reach dark places).
Usually, you'd need a free hand to hold the flashlight (or any similar light source) while operating the vacuum cleaner with the other – this is not only tiring, but can be pretty messy as well should the light fall out of your hand and you end up picking it up through heaps of dirt and grime. With Ergorapido's LED lights, you can rest assured that such inconveniences should not be expected.
Flexible tubing
The tubes outfitted to this vacuum cleaner are very flexible, providing exceptional maneuverability. Remember those hard-to-reach spots we were mentioning? Combined with other convenient features such as the LED lights and brush-roll-clean technology, we can guarantee that you'll be able to clean virtually anything, anywhere.
Brush-roll-clean technology
The brush-roll-clean technology is one of the most exquisite features this vacuum cleaner comes outfitted with. It's an exclusive Electrolux' feature which they started using on all new models, ZB3006 included.
Essentially, this feature can be used to easily detangle pet (or human) hair, as well as any other debris particles without having to remove Ergorapido's brush in order to manually maintain and clean it.
There's a neat little lever that, once pressed, releases a second lever straight into the nozzle which combs and cleans the brush.
This feature is very useful for as long as small particles of debris are in question, though, as larger chunks still need to be cleaned by hand. Let's continue with our Electrolux Ergorapido review now.
Two modes of operation

Even though boasting two modes of operation doesn't seem like much in comparison to certain models (like, for example, Electrolux' UltraPower ZB5022 which has three modes of operation), it's still better than nothing.
You can use "normal" or "high" cleaning modes – the first one is self-explanatory while the latter, once used, amplifies the strength and speed of the vacuum tube. Switch between these modes when you're in a hurry to clean certain spots, or leave it on "normal" for traditional vacuuming experience.
Price & value
This is a common question for pretty much every Electrolux Ergorapido review. Basically, Ergorapido stick vacuum doesn't cost a fortune. However, it can hardly be described as "cheap" or "affordable" even. It belongs to the medium bracket of the "moderately expensive" price point category.
Nevertheless, it packs quite a punch for the buck – there are plenty of benefits it brings to the table, and it fares better in virtually all fields of performance than most similarly priced vacuums.
Pros & Cons
There are certain things that make Electrolux' Ergorapido exquisite and more than valuable for the buck, but it's hard from being "perfect" per se. According to this Electrolux Ergorapido review, the pros are:
The list of things that make Ergorapido great is huge, so we highlighted only the most notable ones. However, we did mention that it wasn't perfect. What we thought could be improved is as follows:
Final verdict
Plainly put, Ergorapido is a wonderful vacuum cleaner – it doesn't cost a fortune, its name implies that it's fast, powerful and ergonomic, it's very easy to use, and it comes very handy in delicate cleaning situations.
It's lightweight, slim, and it looks absolutely fantastic, for all that matters, but there are certain points that should not be neglected. For instance, if you own a pet (or two), you should be prepared to invest extra effort while cleaning cat or dog hair. On the other hand, the two modes of operation aren't that big of a deal.
All things considered, the features of this device are responsible for its fame, its design comes second, and its usability is on par with boutique level vacuum cleaners. To wrap it up, this model is surely one of the most valuable vacuum cleaners you'll find in the price range. This concludes our Electrolux Ergorapido review. Hope you enjoyed the ride, stay safe!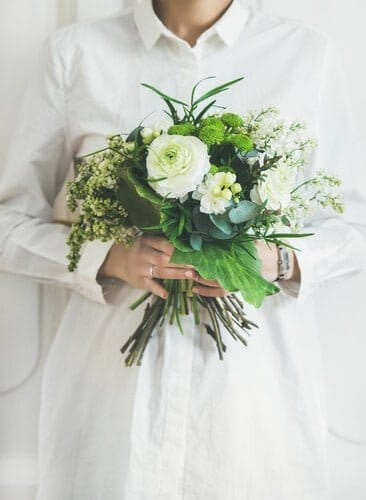 Hello there, and welcome to my vacuum cleaner blog! Here you will find the latest product reviews, the best home organization tips, clever cleaning hacks, and so much more. If you stick around, I think you will find the answers to the questions you've been looking for.
I have extensive industry knowledge of the most advanced vacuum cleaners out there and I can give you the most accurate and up-to-date information. I am committed to bringing you the best tips, the most in-depth reviews, and the most innovative home tips to get your house in tip-top shape in no time! Happy cleaning!