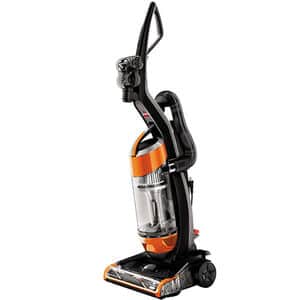 I want you to figure out the answer by yourself at the end of this brief Bissell 1831 review. Bissell has rolled out a number of top-of-the-line vacuum cleaners in the market so far. The Bissell 1831 cleanview upright bagless has turned out to be a huge hit among homeowners who want to keep their houses squeaky clean without blowing their budget.
Upright vacuum cleaners like Bissell 1831 cleanview have a critical edge over canister vacuums for multiple reasons. For one, they can easily reach hard-to-access spots and are even easier to carry up and down the stairs or any place that requires a deep cleaning.
In my Bissell cleanview 1831 review, I have made sure to include all the crucial aspects of this product that will help you decide whether this vacuum is worth your money.
A Brief Overview of Bissell 1831
Bissell Inc. has been at the top of their game since they were founded. This family-owned company has set the bar high for modern-day floor care product manufacturers. This brand seems to have completely ditched the concept of heavy-duty, hard-to-maneuver vacuum cleaners.
Instead, they craft lightweight, powerful devices you can carry and use without breaking a sweat. Bissell 1831 combines top-notch, modern vacuuming technologies with the unparalleled craftsmanship of Bissell.
Its "OnePass Technology", paired with 5 distinct attachment heads and topped with a competitive price tag, makes the product hard to beat. No matter how hardcore your cleaning requirements are and no matter your physical limitations, the Bissell cleanview 1831 can do the job.
Key Features:
Bissell 1831 Review: Key Features and Benefits of the Product Explained
OnePass Technology
OnePass Technology is a patented vacuuming technology of Bissell. This, with a help of a powerful rotating brush, ensures that you can vacuum a large area with a minimal number of passes.
Don't take the "OnePass" term too literally. It doesn't really clean a soiled carpet or a pile of hair off a couch with a single pass, but rather reduces your physical effort and drastically improves the efficiency of each stroke.
Be it car seats and interiors, a bare floor, a staircase, upholstery or a shag carpet, the Bissell 1831 works equally well on every surface. Add to that, you can fine-tune the height of the brush depending on the surface you are working on for optimal results.
Powerful Air Filtration
The Bissel 1831 employs a special multi-filtration system they fondly named the "Multi-Cyclonic System". If you or your kids are prone to allergic reactions or have asthma, you are will benefit from it.
Thanks to this feature, the vacuum effectively filters every single speck of dust particles from the air as well as common allergens. If you seek a more thorough air filtration, I would recommend getting the Bissell Febreze Style 1215 Upright Vacuum Post-Motor Pleated Filter.
Apart from eliminating dust, dander, debris, and mold, it also freshens up the indoor air by removing odors. Keep in mind that it should be replaced in every 3-6 months.
The device is also pre-equipped with a pre-motor filter and pleated post-motor filter. While the latter is non-washable, you can wash the pre-motor filter easily by hand. Since it's a bagless design, the filter doesn't require replacement.
The mechanism also ensures that the dust molecules are trapped inside the dust collector bag only, thus ensuring the longevity of the filters and motor.
Dirt Cup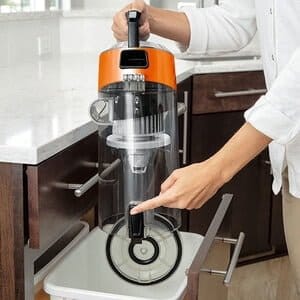 I loved the "Easy Empty" mechanism of the dirt cup. It makes vacuuming less of ache and more of a fun activity. It ensures that you don't accidentally spill some of the collected dirt onto a freshly-vacuumed floor.
The 2-liter size of the dust bag is good enough to save you multiple trips to the trash can. The transparent dirt bin also has a "Max Fill" line marked on it to make sure you never end up overfilling the collector.
Performance
To help you clean various surfaces such as tight areas of the house, the ceiling, other elevated areas, and car interiors, the package includes several cleaning head attachments.
This includes a crevice tool for cleaning hard-to-reach corners, a TurboBrush tool for picking up human and pet hair from any surface imaginable, a Dust Brush, and an Extension Wand for vacuuming elevated surfaces, such as a roof or blades of a fan.
Pros & Cons of Bissell 1831
For Whom Is This Product?
Bissell CleanView 1831 is an ideal upright vacuum for you if:
Bissell 1831 Alternative – Bissell 1831 vs Bissell 9595A
Due to its similar functionality, use of the same vacuuming technologies, easy operation, and impeccable performance, the Bissell 1831 is often compared to the Bissell 9595A. That's why it is quite hard to say which one is better. It really depends on your specific cleaning needs.
The 9595A model has a larger dust collector (2.27L), a long-lasting, easily washable foam filter, and an incredible ability to pick the pet and human hair. Be it from off a rugged carpet, behind the cushions on your couch or hard floor, this model can do it all.
However, the 1831 model's overall cleaning performance on hard floor, carpet, ceiling, and tiles seems much better. This may be due to its compact and lightweight design that can easily reach nooks and crannies, as opposed to the slightly heavier and longer body of 9595A.
The motor of the latest version of 1831 also juices out significantly more power and torque than its competitor's motor.
FAQs
What is the chief difference between the Bissell 1831 vs 9595A model?

Answer: Mainly the motor amp and dirt bin's size. 1831 is powered by an 8-amp motor and utilizes a 2L dirt bin. The 9595A uses a 12-amp motor and a 2.27L dust cup. Despite using a higher amp, Bissell 1831's overall cleaning prowess is much better compared to the 9595A.

Does it have basic attachments?

Answer: Yes, it does have all the basic attachments to take the chore out of house cleaning.

How does it work on hard floors?

Answer: Pretty well. Just dial down the height adjustment to the lowest setting when you are vacuuming bare hard floors and carpets.

Does it come with a filter?

Answer: It has a built-in foam pre-filter and a pleated post motor air filter.

Is the filter washable?

Answer: You can wash the foam pre-motor filter manually.
You can follow this link https://dustmadness.com/how-to-clean-bissell-vacuum-cleaner/ to learn more about how to clean Bissell vacuum cleaner.
Final Verdict
The ergonomically-sound design of Bissell 1831 helps you clean large areas and every single corner in your house with minimal effort. The attachment heads, up-to-date air filtration, and powerful air suction all come together to make this upright vacuum the perfect cleaning device for houses that have pets and asthma patients.
Before I wrap up the Bissell 1831 review, I would also like to admit that this probably one of the best portable car vacuum cleaners at a moderate price point.
However, it is not entirely flawless. The length of the cord and placement of the selector under the head attachments are a few minor flaws that I can get past, and I'm sure you can too. That's all for today's segment. Thanks for reading.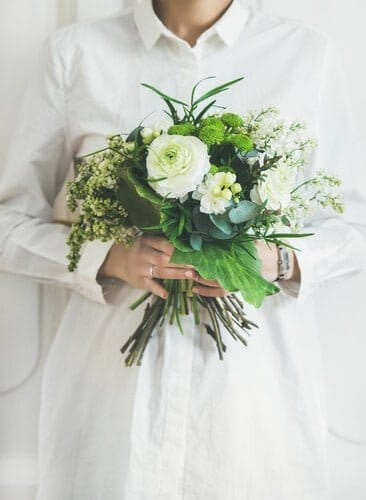 Hello there, and welcome to my vacuum cleaner blog! Here you will find the latest product reviews, the best home organization tips, clever cleaning hacks, and so much more. If you stick around, I think you will find the answers to the questions you've been looking for.
I have extensive industry knowledge of the most advanced vacuum cleaners out there and I can give you the most accurate and up-to-date information. I am committed to bringing you the best tips, the most in-depth reviews, and the most innovative home tips to get your house in tip-top shape in no time! Happy cleaning!