If you are looking for a high and a multi-performance upright vacuum that is packed with all the tools you need to clean your home, this Dyson Ball Multi Floor 2 Vacuum might be what you are looking for. A product for the long line of the powerful Dyson upright vacuums, and Dyson Ball Animal 2's little brother, it's one of the most powerful cleaning vacs engineered to complete the toughest cleaning tasks across all floors types. Despite its small profile when pitted against Ball Animal 2, it's lighter but strong enough to tackle most, if not all cleaning jobs.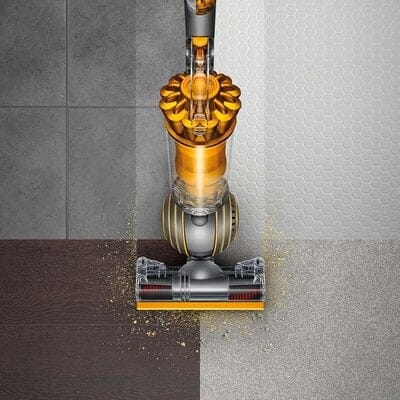 It meets all your needs as it's fitted with design features that make it easy to use and compatible with most tools and accessories necessary to clean different surfaces. Its versatility and capability on multiple surfaces, maneuverability, and ease of maintenance are some of its top features.
This Dyson Ball Multi Floor 2 Vacuum is equipped with top features you have been looking for including its on/off the brush, compatibility with tools, full bin indicator, and a high-functioning HEPA filter among others.
Main Features: Dyson Multi Floor 2 Review
Ball Design
This is a feature that I have come to appreciate having used a number of uprights. Dyson Ball Multi Floor 2 Vacuum's ball design gives the vacuum unmatched maneuverability or turning ability on different surfaces.
The ball is a sphere made exclusively of polycarbonate. It's multifunctional. But, it's primary function is in the Dyson Multi Floor 2 assembly – it holds the vac's internal components (electronics and motor) low on the ground. This way, it keeps the vacuum's center of gravity as low as possible, keeping it stable and easy to control.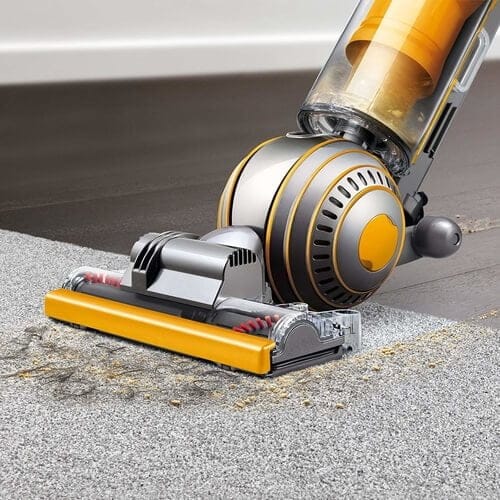 The use of polycarbonate is a stealth design move given the fact that this plastic is lightweight, durable, shatter-proof, stable, and flame resistant. An exact design element that you need to create a lightweight and high-performance vacuum cleaner.
The ball also replaces uprights' standard wheels, allowing seamless directional change with a simple flick of the wrist. If you compare this with the standard steering on uprights, this vacuum reacts quicker with little input. For this reason, I consider this vacuum superior to the wheeled machines. I don't know about you but, isn't a vacuum that rides on a durable polycarbonate ball, one that turns on a dime easier to navigate around furniture and other obstacles around the house than one that needs your whole body to move or rotate?
Well, the incorporation of the ball design gives this gadget a streamlined profile which allows fast and easy steering.
Radial Root Cyclone Technology
Allergic or not, you need a vacuum cleaner that will capture most of the microscopic dust around the house. This vacuum's cyclone is capable of this level of cleaning.
Dyson's cyclone technology is a unique technology by Dyson, one of three ingenious technologies. It works by increasing suction and reducing the number or concentration of microscopic particles in the air flow. For this, it uses powerful centrifugal forces that are created by cyclones in the vacuum. As it replicates the centrifugal forces, forces that exceed the power of gravitational forces, dust and debris are spun into the canister directly rather than linger in the air stream. This not only leaves you with clean air to breath but it also allows you a consistently powerful suction from the vacuum cleaner, every time!
Note that this vacuum is among the best on the market because of its suction power. The suction power comes from the Radial Root Cyclone Technology which forces air through special channels in the vacuum. The channels located around the middle of the vacuum's internal assembly enhance the separation of the dust and debris from the air. The result is dust and debris dropped in the bag, a clear suction system, and maximum suction for a long time.
Self-adjusting cleaner head
You need a vacuum cleaner with a self-adjusting head if you have a bad back but its need increases when it comes to controlling the flow of dust particles and debris back to the air.
This vac makes this possible with its active base plate that automatically rises or drops, sealing in suction from all types of floors. And, in combination with a robust motorized brush bar, it will deep clean dirt from all the floors in your home. Dyson Ball Multi Floor 2 Vacuum cleaner will clean carpets, vinyl, wood, and tile floors.
Here's something you should know: having used this vacuum cleaner for a while, it's worth mentioning that saying it works on all surfaces is not entire. The catch is in its ability to clean high-pile carpets as well as we'd like. Despite its powerful suction power, this vacuum cleaner struggles on the deep-pile carpets. The vacuum head' perimeter lowers and raises depending on the floor you are cleaning. But, while it will focus on the area beneath the cleaner head as it is designed to, it might pull itself up and down excessively, and after some time, the machine will experience difficulties moving.
Instant release high-reach wand
This vacuum cleaner is easy to use thanks to its instant-release high-reach hose and wand release which takes place in one fast and smooth action.
The vacuum's long hose with the extension wand will allow cleaning of high-places like door frames, corners, and even ducts. The design of the hose is specific for cleaning of far areas, as well as flights of stairs with the vacuum's main body sitting on the floor easily.
One-Click Hygienic Dirt Emptying
This is the other feature that makes the use of this vacuum cleaner one to look forward to. With its one-click dirt emptying, you only need to push the button, releasing the dirt from the vacuum in seconds. It is, therefore, one of the best bagless vacs for fighting allergens.
Lifetime Filter
If you are tired of the vacuum cleaners that force you to buy filters every few months, incurring higher costs, you might want to ditch it for this Dyson Ball Multi Floor 2 Vacuum as it comes with a washable lifetime filter. All you have to do is to wash, disinfect, and reuse the filter – no extra costs to incur.
Combination and Stair Tools
As mentioned above, this vacuum makes for flexible cleaning of the hard-to-reach areas of the house and stairs. These functions result from Dyson multi-floor 2 attachments: the combination and the stair tool respectively.
Certified asthma & allergy friendly
If dust, pollen or dander turn you into a sneezing or wheezing machine when you fail to clean the house well, then you may want to make this Dyson Ball Multi Floor 2 vacuum your friend. The Asthma and Allergy Foundation of America has certified this vacuum cleaner as asthma and allergy friendly thanks to the machine's whole HEPA-filtration system which traps all allergens in the machine, preventing any dust or allergens from getting back to the house.
Lightweight design
Even with the highly maneuverable polycarbonate ball, you wouldn't want a heavy vacuum cleaner. Dyson understands this hence the lightweight (15lbs) and compact design of this vacuum. You can carry it from one room to another easily. Despite the lightweight, its power and performance aren't compromised.
Pros & Cons of the Dyson Ball Multi-Floor 2
It the Dyson Ball Multi-Floor remove pet hairs?

Answer: Yes. However, you have to remove the hairs from the brush, and this vacuum cleaner lacks a specific pet hair tool.

Does it clean edges?

Answer: Yes, and it does an excellent job while at it.

What accessories are included in the box?

Answer: The combination tool and the stair tool.

Is this vacuum loud?

Answer: It is moderately loud but you can stand the noise.
Verdict
It might have some imperfections, but this Dyson Ball Multi-Floor 2 is a lightweight vacuum cleaner with a very powerful suction system working across most floors perfectly. Looking at its maintenance cost, built materials, and performance, it gives full value for money.
You may read my another review on Bissell 1831 Upright Vacuum Cleaner.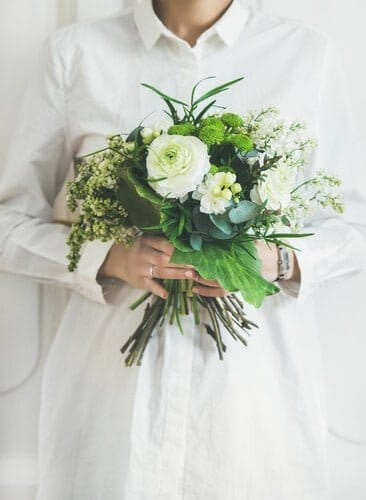 Hello there, and welcome to my vacuum cleaner blog! Here you will find the latest product reviews, the best home organization tips, clever cleaning hacks, and so much more. If you stick around, I think you will find the answers to the questions you've been looking for.
I have extensive industry knowledge of the most advanced vacuum cleaners out there and I can give you the most accurate and up-to-date information. I am committed to bringing you the best tips, the most in-depth reviews, and the most innovative home tips to get your house in tip-top shape in no time! Happy cleaning!