I'm a self-confessed germaphobe, so I like things clean, very clean. I'm sure that many of my readers are also compulsive cleaners like me. People like us would choose our vacuum cleaners more carefully than we'd pick our clothes.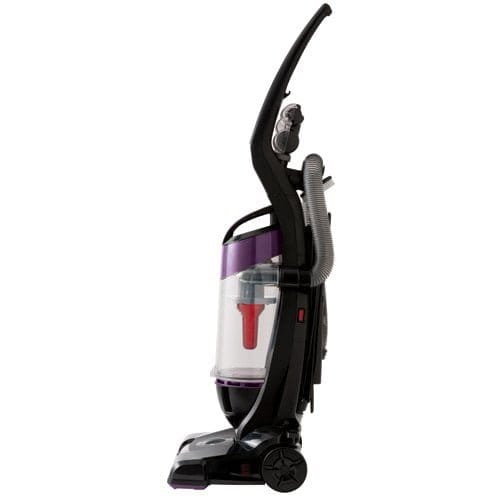 I had a false notion that buying the most expensive gear would deliver the best performance. I have bought several expensive vacuum cleaners in the past but none of them left my carpets and area under the furniture spotless. I have two cats and a kid in my house. So you can guess the amount of dirt lurking around the tiny nooks and corners of my home.
Bissell 9595A CleanView was a welcome change from the usual bulky, tough-to-operate, super costly vacuum cleaners I have owned before. It was light on my pocket and lighter on my hand muscles. It had all the features I needed to eliminate every single ounce of dirt, debris, and cat hair from every corner of my house.
If you too are planning to buy this cleaner and want to understand this product inside out before jumping to a decision, let me be your guide here.
Before I start explaining the features and their individual benefits, let me first quickly list down its key features.
Product Highlights
Multi-cyclonic cleaning system to separate dirt from debris.
Bagless design for fuss-free maintenance.
Comes with 3 attachments: Turbo Brush, Dusting Brush, and Crevice Tool.
5 bristle-height options to customize the cleaning for different surfaces.
Extension wand for dusting and cleaning the ceiling.
Multi-filtration system, removes allergens.
Uses a transparent 2.2 liters dirt bin.
Bissell 9595A CleanView Bagless Vacuum – Feature Analysis
To be honest, Bissell 9595A CleanView is not as lightweight as a lot of people might say. However, you don't need strong muscles to maneuver this device around the house either. I often suffer from mild back pain and never had issues handling this machine.
Apart from a sleek, compact and lightweight design, Bissell 9595A has several other features to make your life easier:
1. Designed for Convenience
Maneuvering the CleanView is as simple as it gets. The entire device weighs around 15 pounds and features a bumper to protect your furniture from getting hit.
You will have to lift the cleaner by the handle located right beside the dirt tank. The design of the handle also contributes to its ease-of-use. It is looped which ensures a firm grip. Its depression angle would help you easily reach under the furniture.
The vacuum body is rested on a bunch of wheels for easy transportation. It uses a 25-feet power cord, so no need to worry about the cord length while vacuuming the farthest corners of the house. While it doesn't provide whisper-quiet operation, it is certainly quieter than many of its costlier counterparts.
2. OnePass Technology for Lightning Fast Cleaning
For a vacuum cleaner this compact, the suction power it squeezes out is incredible. The name "OnePass Technology" is a bit of an overstretch, though. In all honesty, it will not sweep off all the dirt from your carpet and flooring in a single pass. But yes, it definitely requires fewer number of attempts to clean up a huge amount of junk.
OnePass Technology is basically the combined power of a 12 amp motor and a rotating floor nozzle.
The motor juices out enough torque to create high suction power. To utilize this tremendous suction force, the vacuum cleaner uses a uniquely designed nozzle.
This nozzle has double rows of long bristles on it. The height of these bristles can be adjusted in 5 levels, enabling you to efficiently pick up the finest pet hair and biscuit crumbs from both high and low-pile carpets.
Raising the bristles makes dusting and vacuuming floors and tiles easier. It would suck up the dirt you didn't even know existed in the first place.
Remember that you can't adjust the suction level. Moreover, the roller's rotation doesn't stop when you raise or lower the bristles. So you need to be a little careful while cleaning up dust or spilled flour from the bare-floor. Otherwise, the roller can scatter the dirt all over the floor, making a bigger mess.
3. Advanced Filtration System
Another notable feature of this vacuum cleaner is a special filter topped with an easily washable pre-motor filter. On top of that, you can also buy post-motor replacement filters at a nominal cost from Febreze.
The Bissell 9595A filter is a league of its own. Here's how its unique multi-filtration system works:
The 12 amp motor creates a powerful cyclonic effect to separate dirt from the debris to prevent clogging. While fine allergens hit the pre-motor filter, biscuit crumbs, pet litter, dander and hair go straight into the tank. This makes the vacuum cleaner ideal for controlling indoor allergens. This is a highly useful function if you have kids, pets or a sick adult in the house.
Just keep in mind that you will have to wash the filter after every use to keep it in good condition.
4. Multiple Attachments for Precision Cleaning
Despite its modest price tag, Bissell 9595A comes with a huge assortment of accessories. Let's get started with the 4 types of attachments that easily fit at the back of the hose. In the package, you will find:
A TurboBrush Tool.
A Crevice Tool.
A Dusting Brush.
And an Extension wand.
Each of these accessories serves a unique purpose. The TurboBrush has the highest bristle speed out of the 4 attachments. It is great for pulling dust, soft hair and spilled crumbs from the rugs and staircases.
The Crevice Tool comes handy when you have to remove allergens and stubborn dirt particles from high carpets, furniture, behind the trash can, in between the car seats, et cetera.
Dusting Brush, as the name suggests, is ideal for removing dust from tiny corners, furniture, and upholstery.
Attach the extension wand to the hose for cleaning up the ceiling and tricky spots like under the furniture.
However, the hose attachment won't help you reach virtually every nook and cranny of the house. You won't be able to get too far under your couch or coffee table. Still, less cleaning is better than no cleaning at all.
5. Bagless Dirt Tank
With Bissell 9595A, there's no hassle of dealing with vacuum bags. When the tank is full, gently release the tank from the vacuum body by pressing the button. Hold it over your trash can and empty its contents. To save you multiple trips to the trash can, the vacuum cleaner houses a huge 2.2-liter tank.
Even if it's a big dirty house, it will be long before the tank is loaded. The tank body is transparent. So you will know exactly when it needs to be emptied.
Pros and Cons of the Bissell 9595A CleanView Bagless Vacuum with OnePass Technology
Worthy Alternatives to Bissell 9595A
While Bissell 9595A offers pretty much everything you'd expect from a budget vacuum cleaner, there are a few worthy alternatives you could consider.
Bissell 9595A vs 1330
While these two models are similar in many aspects, few notable differences make 1330 a strong competitor.
According to the manufacturer, Bissell 1330 is slightly more versatile than 9595A. This means it can pick up dirt and debris effectively from multiple surfaces. The credit for this goes to the new and improved brush roll.
While 9595A's supreme cleaning ability is limited to carpets, rugs, and upholsteries, 1330 also delivers a decent hard surface cleaning.
However, compared to the 12 amp motor of 9595A, 1330 utilizes a 10 amp motor. So this clearly means that the 9595A produces higher suction power.
Frequently Asked Questions (FAQs) about Bissell 9595A
Is 9595A good for vacuuming under the furniture?

Answer: It does a decent job of cleaning under the furniture with its 6-foot hose and extension wand. However, the cleaning head doesn't swivel to move too far either. Keep that in mind.

How frequently does the foam filter need to be replaced?

Answer: Depending on the usage, you should change the filter every 5-8 months.

Can the dirt bin be washed?

Answer: Yes, very easily.

Is it safe for vacuuming carpets?

Answer: Yes. You can even adjust the brush's distance from the carpet, making it equally effective on both low-pile and high-pile carpets.

Can people with certain physical disabilities use it?

Answer: People with arthritis, joint pain or back pain can maneuver this vacuum cleaner without much problem.
Final Verdict
This brings us to the end of my Bissell 9595A review. I hope you had all the information you were looking for before you landed on this page.
Bissell 9595A is lighter than most other devices in and above its price range, making it extremely convenient to use by people of all ages and strength levels.
After analyzing the performance, I can safely conclude that this product is best suited for houses with carpeted flooring. It also does an excellent job of lifting up pet hair and litter and separating regular dirt from allergens. That's pretty much all I would look for in a vacuum cleaner on a limited budget.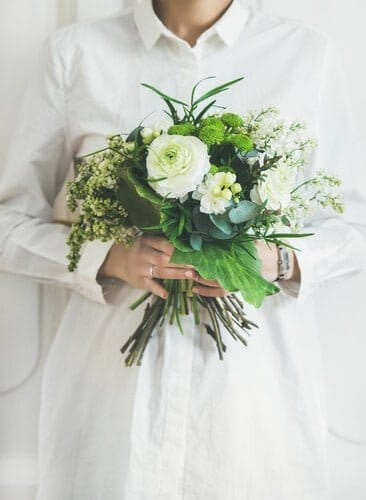 Hello there, and welcome to my vacuum cleaner blog! Here you will find the latest product reviews, the best home organization tips, clever cleaning hacks, and so much more. If you stick around, I think you will find the answers to the questions you've been looking for.
I have extensive industry knowledge of the most advanced vacuum cleaners out there and I can give you the most accurate and up-to-date information. I am committed to bringing you the best tips, the most in-depth reviews, and the most innovative home tips to get your house in tip-top shape in no time! Happy cleaning!