These days, upright vacuums are rather popular among households all over the world. That's no surprise because upright vacuums offer so much more than other types of vacuum cleaners! If you have been wanting to get the best upright vacuum cleaner for a while, this might be your chance. On our reviews of best upright Vacuum Cleaner, we are going to dive into 10 top-rated models.
All of them differ from each other quite a bit, so you should have something to choose from. In case you don't know anything about upright vacuums, let us help you by presenting our buying guide that will cover all the features you need to be aware of. Let's begin!
The Best Upright Vacuum Cleaners Compared
10 Best Upright Vacuum Cleaner Reviews
Bissell 9595A
is the best upright vacuum cleaner if you are looking for a vacuum for your carpets or upholstery.9595A comes with a rotating brush with the OnePass Technology, which rotates the brush into the carpet for a cleaner initial pass.
Apart from that, the multi-cyclonic suction system separates dirt from debris for more effective and long-lasting performance of the vacuum. Be mindful however that the suction power isn't adjustable on this vacuum. Bissell 9595A comes with a 2.2-liter transparent dirt bin, which can be easily emptied with a push of a button.
Just make sure that you don't scatter all the dirt around your house when disposing of it!9595A weighs mere 15.1 lbs. and features a 25-foot long power cord for easy cleaning in multiple rooms.
Additionally, Bissell included an extension wand to reach far spots, the TurboBrush Tool for deeper cleaning of hard to access areas, the Dusting Brush for more delicate cleaning, and a crevice tool for corners and crannies.
Apart from that, Rotator Professional Lift-Away upright vacuum comes with a pet power brush that effectively picks up pet hair and dander from a variety of surfaces. A remarkable feature of this upright vacuum is the HEPA filter, which is capable of capturing 99.9% of dust and allergen, so the air escaping the vacuum will be free of those allergens.
Speaking of trash disposal, this upright vacuum features a capacious bin, which can be easily emptied with a push of a button. Additionally, you could remove the detachable canister for portable cleaning in hard to reach areas. Shark Rotator Professional Lift-Away boasts an up-down, left-right swiveling steering to allow for access into the most distant corners.
Well, as long as the height of the furniture allows it! Apart from that, this vacuum has a LED headlight to make the dark areas under the furniture more visible. Rotator Professional Lift-Away also comes with a good number of attachments, including a crevice tool, a rotating stair nozzle, an upholstery brush, and more.
The Hard Floor Hero attachment allows for both extremely efficient removal of pet hair and dander from virtually any surface and dealing with tough stuck-on debris. In terms of power, this model is one of the best you can get for the money.
Shark Rotator Powered Lift-Away TruePet works great with both bare floors and carpets thanks to the switch-off rotator brush. Rotator Powered Lift-Away TruePet comes with the familiar HEPA filter, as well as Anti-Allergen Complete Seal Technology to keep all the harmful elements within the vacuum.
As for the rest of the features, Rotator Powered Lift-Away TruePet has all the convenience and functionality of the cheaper Professional Lift-Away: swiveling steering, LED headlights, and a nice set of attachments.
Keep in mind that although the Amazon product page states that this product is covered by a lifetime warranty, the actual warranty is 7-year, according to Shark's website.
The WindTunnel 2 Technology ensures effective cleaning via 2 channels of suction that remove either surface debris and embedded dirt. Apart from that, the Multi-Cyclonic Technology of this vacuum ensures no loss of suction power. And after you are done, you only need to quickly empty the convenient dustbin!
WindTunnel 2 features a rigid extension hose to help you reach dust far up above. Apart from that, this upright vacuum comes with a shorter flexible hose to help you with cleaning areas that cannot be accessed by the main cleaning head.
Hoover WindTunnel 2 is also remarkable for its HEPA filter, as well as an odor-absorbing carbon media filter. So if you are particularly concerned about odor and allergens, this upright vacuum may be the right choice.
When it comes to convenience, WindTunnel 2 does quite well. It has regular up-down swiveling steering to reach areas beneath your furniture. Apart from that, the upright vacuum has a 25 feet cord that has an auto rewind feature!
Lastly, WindTunnel 2 comes with a crevice tool, as well as a Turbo Pet tool to deal with pet hair and dander.
One of the contributors to the good performance of this upright vacuum cleaner is the powerful cyclonic filtration. Quite unexpectedly, such an affordable upright vacuum has a HEPA filter, making it quite effective against microscopic particles of dust, as well as allergens.
This upright vacuum is quite convenient in use as well. Quick Lite Plus is extremely lightweight: it weighs only 9 lbs.! It also comes with a big, transparent, and easy to empty dirt bin.
Lastly, Quick Lite Plus features a 20 feet long power cord, which should be enough for most of the people. As for the included attachments, Quick Lite Plus comes with a crevice tool, as well as a dusting brush/upholstery combo tool.
You just direct the vacuum along the surface, and it decides what height to set the roller too. Dyson Ball Multi Floor Upright Vacuum can be used with both bare floors and carpets thanks to the switchable brush rotation. The cyclonic system of this vacuum ensures effective suction while the HEPA filter makes sure that you are safe from allergens.
Overall, the Multi Floor Upright Vacuum works well against almost any kind of debris, including dirt and pet hair. Another interesting feature of this upright vacuum is the ball swiveling head for supreme maneuverability. It is really easy to use this vacuum in confined areas and reach beneath furniture!
Dyson Ball Multi Floor vacuum comes with a long power cord, but it doesn't have auto rewind. Apart from that, this upright vacuum is equipped with an expansion wand, a couple of attachments, as well as a transparent dirt bin.
Secondly, ROOMIE TEC cordless upright vacuum actually works in two modes: as an upright vacuum and as a handheld vacuum.
That's a pretty huge advantage if you are looking for both an upright and handheld vacuums. The 2200mAh battery of ROOMIE TEC upright vacuum allows for up to 23 minutes of uninterrupted operation, which will be more than enough for most of the applications.
This upright vacuum can be used both on carpets and bare floors, though keep in mind that it doesn't have roller height adjustment, and the brush roller rotation cannot be turned off. ROOMIE TEC cordless upright vacuum offers two suction modes: battery-saving ECO mode for daily uses, and Turbo Mode for extra suction for use on carpets, picking up pet hair & litter.
Roomie TEC upright vacuum has a 180-degree swiveling head, as well as 6 front, LED lights to help you with treating dark corners. This model also folds down to occupy less space!
As for the accessories, ROOMIE TEC vacuum comes with a charging base & power adapter, and a multi-function crevice nozzle. When mounted on the charging base, this upright vacuum will recharge automatically until it is fully charged.
The motor system of this upright vacuum is what contributes to the powerful suction for getting rid of dirt and pet hair & dander. This upright vacuum works well with both bare floors and carpets & rugs thanks to 5 head height positions.
Additionally, the rotating roller can be turned off, so the dust won't get scattered around when you are vacuuming bare floors. Elite Pet-Friendly vacuum also comes with a HEPA filter to capture allergens, dust, and pollen. Apart from that, the sealed bag of this vacuum will make sure that those harmful elements stay within the bag.
This upright vacuum features an extra-long 35 feet power cord to allow you to freely roam around the whole area of your house. Another interesting feature of this upright vacuum is the infrared dirt sensor, which activates the LED lighting upon dirt detection.
As for the included attachments, Kenmore Elite Pet-Friendly Upright Vacuum comes with a pet handi-mate tool, combo dust/crevice tool, as well as a telescopic wand to provide you with some extra reach.
The main difference between Navigator Lift-Away Professional and the two other models we examined, apart from the price, is the absence of LED headlights on this model. Having those headlights was so nice with the other Shark upright vacuums!
Navigator Lift-Away Professional also can be used as a portable canister vacuum to reach otherwise inaccessible areas. You could also use the hose without removing the canister from the upright vacuum! Thanks to the switchable brush roller, this upright vacuum can be easily used with both bare floors and carpets.
In terms of bare floor cleaning, Navigator Lift-Away Professional is superb: it uses the already-familiar Hard Floor Hero head to pick up litter and stuck-on debris. Shark Navigator Lift-Away Professional also boasts a HEPA filtration system plus Anti-Allergen Complete Seal to help those who are particularly allergic to various allergens.
This upright vacuum is rather lightweight: it weighs 13.7 lbs. when fully assembled and 8 lbs. when used as a canister vacuum. You will be able to easily maneuver around the furniture and reach distant corners thanks to the swiveling steering.
Besides, the 30 feet long cord won't let you worry about where you go. Shark included a respectable number of attachments with this upright vacuum, including a pet power brush, dusting brush, and a crevice tool.
This upright vacuum is a nice option if you are looking for a vacuum for all kinds of surfaces: it works pretty well with rugs, carpets, as well as bare floors, but don't expect it to handle any kind of carpets because this upright vacuum can't be adjusted to different heights.
Also, keep in mind that the brush roller can't be turned off. The BLACK+DECKER lightweight vacuum also comes with an easy to empty dustbin, as well as a washable filter. The filter system of this upright vacuum isn't HEPA, so look for something else if you want a good anti-allergen vacuum.
You could enhance the cleaning by utilizing the 8 feet extension hose. Apart from that, BLACK+DECKER included a 3-in-1 crevice tool and a pet brush for you to access those tight corners and get rid of pet hair & dander.
Your Upright Vacuum Buying Guide
All those features of upright vacuums are good, but how do you know which features you should be paying special attention to? Let's find out on our buying guide!
Things to Look For in an Upright Vacuum
Bagged vs Bagless
Bagged and bagless upright vacuums both have advantages and disadvantages. Choice of one or other will depend on your requirements. Bagged upright vacuums, as the name implies, come with capacious bags where all the dirt and debris sucked into the vacuum is collected.
The bags are much more convenient and safe in terms of disposal: after a bag is filled, you just remove it from the upright vacuum and throw away. There is no need to open the bag to dispose of the trash.
On the other hand, because the bags are not reusable, you will have to think about buying replacements. Apart from that, you can't see how much dirt is in the bag, though upright vacuums typically indicate when the bag is full.
Bagless upright vacuums come with dustbins instead of bags. Dustbins are less capacious and need to be opened to dispose of the trash. Generally, dustbins are very easy to empty: you only need to push a button on the bin for the trash to go out of the bottom of the bin.
Such a design has one downside: you could just scatter all the dirt around if you are not careful. Plus, some dust will be escaping anyway, so you might want to just empty the dustbin out of your home. Dustbins are also transparent, allowing you to see how much dirt you have collected and how much free space there is left in the bin.
Apart from that, they are washable, so you won't need to think about replacing the dustbin of your upright vacuum. Overall, if you are allergic and don't mind to occasionally buy dust bags, you should go for a bagged vacuum. Otherwise, buy a bagless upright vacuum.
Corded vs Cordless
Upright vacuums can be either corded and cordless. Corded upright vacuums do not rely on a battery, allowing you to perform your cleaning tasks as long as you need. On the other hand, corded upright vacuums obviously have power cords that could get tangled and limit your movements. Plus, you might need to switch power outlets during larger cleaning tasks.
If those are things that you cannot tolerate, a cordless upright vacuum would be the best bet for you. No power cord means that you are not limited by its length, not to mention that it won't get under the feet when you clean.
However, the limited battery life of cordless upright vacuums probably won't allow you to perform a thorough cleaning of bigger homes, but if that isn't an issue for, you might want to go for a cordless upright vacuum.
Bare floor/Carpet cleaning
Some upright vacuums work well with carpets, some work well with bare floors, while others can do a great job with both. If you are looking for an upright vacuum for carpets & rugs, look for the following features:
Most typically, upright vacuums offer 5 height levels, which is enough for virtually any kind of carpet. Some upright vacuums also come with automatically adjusting heads that set up the necessary head height as you clean. If you want to have more control over the head height, pick an upright vacuum with manual height adjustment.
In case of bare floor upright vacuums, everything is much easier: you don't need adjustable head height and rotating brushes. You only need to go for the model that satisfies your needs overall.
And if you want an upright vacuum for both carpet and bare floor cleaning, look for a vacuum with adjustable head height & rotating brush, but make sure that you can turn off the rotation of the brush.
Although at the highest height setting, the brush won't make any kind of contact with the ground, it might scatter dust and debris around as those are sucked into the vacuum.
Suction Power Modes
You would need to think about different levels of suction power if you are concerned with energy consumption, which becomes quite important with cordless upright vacuums. If a battery-powered upright vacuum has adjustable suction power, you can extend the battery life by choosing the weaker mode in case you don't need to do a thorough cleaning.
And when necessary, you could just switch to stronger suction with a push of a button, but bear in mind that the battery will discharge quicker.
LED Headlights
A LED headlight is quite a nice addition to an upright vacuum: with a headlight, cleaning floors under the furniture becomes easier thanks to the increased visibility through illumination. Having LED headlights isn't crucial, but there are no reasons for you to not choose an upright vacuum with them.
Filtration System
The filtration system is important because the air sucked into the vacuum during cleaning escapes through inbuilt vents. Thanks to filters, a minimum amount of dust and allergens gets back into the air and eventually your floors and furniture.
Virtually any upright vacuum you can find nowadays has some kind of a filtration system, so you don't need to really look deep to find a model with filters. What matters more, however, is whether or not you are allergic or have asthma: in this case, you would need to find an upright vacuum with not just regular but HEPA filters. They are exceptionally effective in capturing allergens, dust, and other microscopic particles.
Also, make sure that the filter is washable: this will allow you to employ it for as long as possible without resorting to sometimes costly replacements. Keep in mind that HEPA filters typically aren't washable, so you will have to think to buy replacements if the filter breaks down.
Swiveling Steering
Generally, upright vacuums come with two types of steering: up-down, and 180-degree. In terms of convenience, 180-degree swiveling upright vacuums are the best: they are very convenient to maneuver around furniture and access farther corners under the furniture with. If your budget allows it, make sure to go for an upright vacuum with 180-degree swiveling steering.
Attachments
What kind of attachments an upright vacuum comes with is quite important as well. In fact, the attachment set is a decisive factor when choosing an upright vacuum. Approach them seriously as attachments affect the types of cleaning tasks you can perform with your upright vacuum. Typically, upright vacuums come with the following attachments:
Expansion wands can often be used as-is or in conjunction with other attachments.
Those attachments are the least you should be going for, but you could find even more with some upright vacuums.
Power Cord Length
Most of the upright vacuums you can find out there feature about 25 feet power cords, but some models can come with longer and shorter power cords. The longer the cord is, the less you will need to think about switching power outlets when going from one room to another.
In most cases, you should be fine with anything between 15 – 25 feet, but if you have a lot of large rooms, it would be more convenient to get an upright vacuum with a longer power cord.
Power Cord Auto Rewind
Power cord auto rewind is a rather nice feature and it can save your time that you would otherwise spend on manually picking up the cord. If you want convenience, look for an upright vacuum with an auto-retractable power cord.
Self-propelling
A small percentage of upright vacuums are self-propelling, which makes them much easier to move around. Buying a self-propelling upright vacuum would be a great choice if you won't be able to easily push the upright vacuum around yourself due to health conditions.
Battery life & Battery Charging Time
With cordless upright vacuums, you will need to be concerned with battery life, as well as battery charging time. If you plan to do large cleaning tasks, look for an upright vacuum with a longer battery life. Longer battery life could also come in handy if you plan to perform small cleaning tasks throughout the day: a single battery charge could be perfectly enough for one day of cleaning.
Also, keep in mind battery charging time: some upright vacuums' batteries get charged in mere 3-4 hours, while others take 10 and even more hours. If you will be performing big cleaning sessions several times per day, you might want to get an upright vacuum that both has a long-life battery and charges quickly.
If your goal is multiple small cleanings per day, you could neglect the battery charge time and go all-in into battery life: as we already said, a single charge might be enough for the whole day!
Cleaning Path
The cleaning path is the width covered by the cleaning head. The wider the cleaning path, the more ground you cover with each pass. An upright vacuum with a wide cleaning path will allow you to make less passes to cover every inch of your floor.
Generally, wider means better. However, if you have a lot of furniture placed close to each other and if you don't want to move it around during cleaning, you would probably need to get a vacuum with narrower cleaning path.
Benefits of Getting An Upright Vacuum
Cheaper
Upright vacuums are generally cheaper when compared with canister vacuum cleaners. While the price is relative and may go up or down with varying models, the price/performance ratio is quite a bit better with upright vacuums.
Convenient to store
Thanks to the design of upright vacuums, they are quite convenient to store. The footprint of upright vacuums is smaller than that of canister vacuums. You don't need to much storage space for an upright vacuum: just make sure that your storage area has enough headroom to accommodate the height of your upright vacuum.
Wider cleaning path
Being bulkier, upright vacuums have wider cleaning paths. This, as we already said, allows you to perform fewer passes during your cleaning tasks and spend less time on cleaning.
Better for cleaning carpets
Because upright vacuums often come with rotating brush rollers that loosen up all the dirt in the carpets, they are much more effective with carpet cleaning, though you can find canister vacuums that are just as good. But if you want to get a relatively affordable vacuum for carpet cleaning, there is no better choice than an upright vacuum.
No need to bend when cleaning
Yet another advantage of the upright design! The height of upright vacuums allows you to avoid bending during cleaning, unlike canister vacuums. This delivers great convenience by itself, but imagine how much more useful an upright vacuum would be for someone with mobility issues!
Frequently Asked Questions (FAQ)
Question: Where can I find accessories and replacement components for an upright vacuum?
Answer: The best place to look would be the website of the manufacturer. They typically have anything you need available there. You could also try to buy attachments and replacements from online retail stores and even your nearby store.
Question: How often should you empty the dustbin?
Answer: You should do it when the dirt level reaches the fill indicator on the bin. However, you could also empty the dustbin after every cleaning. Upright vacuums are truly great machines. While they obviously have some minor disadvantages, the list of their advantages is rather impressive. They are convenient, easy to store. They work great with both carpets and floors. If all the advantages of upright vacuums are what you want, then an upright vacuum certainly is the best choice for you!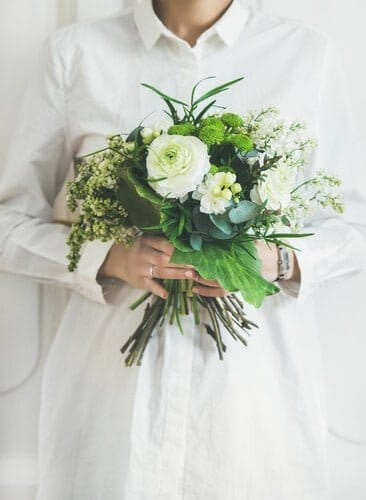 Hello there, and welcome to my vacuum cleaner blog! Here you will find the latest product reviews, the best home organization tips, clever cleaning hacks, and so much more. If you stick around, I think you will find the answers to the questions you've been looking for.
I have extensive industry knowledge of the most advanced vacuum cleaners out there and I can give you the most accurate and up-to-date information. I am committed to bringing you the best tips, the most in-depth reviews, and the most innovative home tips to get your house in tip-top shape in no time! Happy cleaning!