There are plenty of home carpet cleaners out there, but which one do you choose? How do you know which model will best suit your needs? I've done the research and I am pleased to bring you this comprehensive Hoover Power Scrub Elite review of my personal selection: the Hoover Elite Power Scrub Pet Carpet Cleaner.
Don't you just love the feeling of a freshly cleaned carpet beneath your feet? Renting a carpet cleaning machine is such a pain: you have to drive all the way to the store, drag it home, spend your free time cleaning, lug the wet machine back to the store. There's a better way.
It was really important to me that I select a good carpet cleaning machine for my house; I have two messy kids and a long-haired cat. My son has indoor allergies as well, so I needed something that would effectively suck up the dust and the dander.
Clean Those Dirty Carpets Quickly And Effectively
This powerful machine runs at 10 amps; it's specifically designed to clean homes with pets, kids, or unscrupulous spouses with muddy boots. Easy to use, this carpet cleaner features a block of 6 antimicrobial spinning brushes. These lift dirt and grime from the carpet fibers without damaging them, and also keep the germs at bay.
Features
The Hoover Elite is an upright carpet cleaner designed to be used with one hand, similar to an upright vacuum. It's light, easy to push, and easy to use.
Two Distinct Modes
The Hoover Elite is special because it features two distinct modes of cleaning to suit your needs: "Deep Clean" and "Quick Clean."
Deep Clean
Select this option for high traffic areas, such as entryways or hallways. This option gives you a deeper, more thorough clean, which is excellent for highly soiled spots. It can leave your carpet wetter than with the quick clean, so use with caution.
Quick Clean
Select this option for regular maintenance cleaning. The biggest drawback to wet carpet cleaning is that your carpets can get soaked and take forever to dry. But with this option, your carpets will be dry in less than 45 minutes. The machine has a built-in fan that directs heated air towards your floors to dry your carpet faster.
Heatforce Action
The strategically placed Heatforce fans provide heat downward and dry your carpets quickly. This sets the Hoover Elite apart from other carpet cleaners and helps you get your house back in order sooner.
Antimicrobial Brushes
It uses a block of 6 rotating antimicrobial brushes, fashioned across a 12" cleaning surface. The wider the cleaning surface, the fewer passes you have to make. Their antimicrobial material ensures that you're not depositing leaving germs behind when you store your machine.
DualV Nozzle
The DualV nozzle effectively sucks dirt and excess water from your carpet. The dual tank design keeps the dirty water separate from the clean reservoir, limiting cross-contamination.
Attachments
The 8-foot hose and hard bristles of the edge cleaning brushes help you reach those hard-to-clean areas. This is important for a machine designed with pets in mind; you never know where they may have made a mess!
Pros and Cons of the Hoover Elite
What To Look For In A Carpet Cleaner
There are some important facts to consider when purchasing a carpet cleaner for home use:
Cord length: You don't want to get tripped up on a short cord, and you want to be able to clean hard to reach areas. The Hoover Elite has a 20' cord, which should do the trick.
Weight: Carpet cleaners are heavy, especially with full tanks. This machine is less than 20 pounds, which makes it maneuverable even when full.
Quick Start Guide Instructions
Fill the tank with warm water. Make sure it's not too hot (over 140 degrees F)
Add cleaning solution: it'll mix it for you
Pull the trigger to dispense the cleaning fluid, and push the Hoover forward and back
Release the trigger, push the hoover forward and pull back
Repeat as necessary
Set the machine to "rinse" and repeat
When you're done, Empty the tank and allow it to fully air dry before storing
(For more detailed instructions and troubleshooting, the hoover power scrub elite manual has all the information that you may need.)
Health And Safety
The health and safety of your family are paramount. Carpets are like giant filters: they trap dirt, hair, allergens, dust mines, and germs.
The good news is that if these things are in your carpets, they're not in your lungs or on your body. The bad news is that with every step you take, you run the risk of sending these things circulating into the air. And, because your carpet acts as a giant filter, it will eventually fill up over time.
Does your family have indoor allergies like mine? It's important to clean your carpets regularly to remove the dust, pet dander, or other allergy triggers. Unfortunately, cleaning your carpets with water can open the door to mold and mildew if it's a humid day and the carpet takes too long to dry.
This is why I chose the Hoover Elite: the quick dry function will dry your carpets quickly and efficiently. Not only will you be removing allergens, but new ones won't be allowed to breed and make your family sick. Choose the quick clean setting for regular touch-ups, and save the deep clean for a fairly dry day when you can be out of the house.
Alternatives To A Home Carpet Cleaner
Should you keep renting, or should you buy? If you're still on the fence about the Hoover Elite, consider these alternatives and weigh their pros and cons.
Professional Cleaners
Renting A Machine
I once rented a machine from a store before purchasing my own. It was big, unwieldy, and difficult to use. Also, it smelled funny. Sure, it cleaned my carpets. But now that I have my own, I don't have to think about the time and energy it will take to procure a machine. Not to mention, what if you make it to the store and there aren't any left? Your time is valuable, and there's no need to waste it running around renting a rug cleaner.
Hoover Power Scrub Elite vs Deluxe
If your home is filled with pets and messy children and you're short on time, you're probably going to want to choose the Hoover Elite. The Hoover Deluxe is probably capable of handling pet messes, but the Hoover Elite is specifically designed for it.
Hoover Power Scrub Elite Review: FAQ
How does it handle urine or other bodily fluids?

Answer: This cleaner is specifically designed to handle tough pet messes. It works best if you pretreat a stain with the recommended cleaner, and then clean the carpet. Pet messes should be deodorized and eliminated.

Is the cleaner safe for kids and pets?

Answer: Yes, the cleaner is safe. There are many different types of cleaners listed in the manual, but you can likely use your own. Just double check with the manufacturer.

Does the kind of carpet matter?

Answer: The Hoover Elite can handle high pile or low pile carpets. It works best to remove pet hair from those with a tight, low pile, but it will probably be fine for thicker carpets. Just use caution, and test a small patch first.

Is it easy to clean?

Answer: Yes. It's not a self-cleaning machine, but there are detailed cleaning instructions in the manual. Always remember to put the machine away while it's dry, and secure any cleaning solutions.

Is it easy to maneuver?

Answer: It should be, but remember that it's not a vacuum. Be aware that the machine will be heavier when filled with water, and a full tank is heavy! Use caution when emptying, but it shouldn't be unmanageable.

Does it work like a vacuum?

Answer: Not in the traditional sense, no. Running your vacuum before using your cleaner will save you a lot of time picking up the loose dirt on the surface. Your machine will only have to dig for the deep dirt, and you'll save time and energy in the long run.

Does it come with attachments for stairs or upholstery?

Answer: This model only includes the 2-in-1 pet scrubber tool. But, additional attachments are available to purchase separately, and they will work with this machine.

Can this machine be used on multiple floors?

Answer: Of course! It's definitely a multi-floor carpet cleaner. Depending on the size of your rooms, you may need to empty the tank a few times. It's not so heavy that you couldn't carry it up to the stairs, but you may want to consider carrying the machine first to the floor you're looking to clean and then filling it. A full tank is heavy!
Additional Tips
Here are some handy tips to help you get the full use and benefits from your machine. As always, double check with the manual and follow the instructions carefully to ensure the best results.
The Final Verdict
My final analysis? This is a great machine. As a busy mother of two, I don't have time to drag my kids to the store for a rental. And I definitely don't want to spend the money on professional cleaners every time my cat makes a mess.
The Hoover Power Scrub Elite Pet Carpet Cleaner is a powerful carpet cleaner that will make your life easier. You can use it for deep cleaning, cleaning pet messes or drink spills, or you can just use it as part of your regular routine. It's sturdy enough to use regularly, and it removes everyday dirt and allergens to keep your family safe and healthy.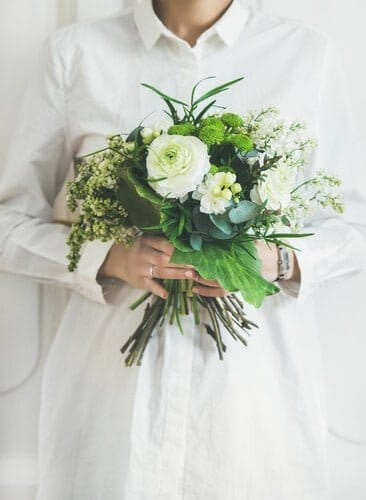 Hello there, and welcome to my vacuum cleaner blog! Here you will find the latest product reviews, the best home organization tips, clever cleaning hacks, and so much more. If you stick around, I think you will find the answers to the questions you've been looking for.
I have extensive industry knowledge of the most advanced vacuum cleaners out there and I can give you the most accurate and up-to-date information. I am committed to bringing you the best tips, the most in-depth reviews, and the most innovative home tips to get your house in tip-top shape in no time! Happy cleaning!