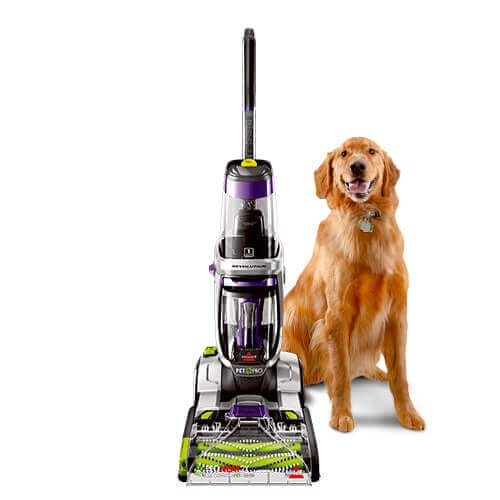 After trying just about everything to get a stain out of the carpet in my dining room, I decided to break out the heavy-duty machinery. However, there was one minor problem: I didn't own a floor cleaning machine. On top of that, it was difficult to choose the right one for the job considering the sheer number of options available to me.
Since the Bissell is brand a well-known manufacturer with a respectable reputation in the industry, I reached for one of their most powerful devices and put it to the test against my infamous white-carpet coffee stain. The following is an objective Bissell Proheat 2x Revolution review based on the results of that test.
Introducing the Bissell Proheat 2x Revolution: Is It Worth Your Money?
First of all, it's important to know what the 2x Revolution is and what it isn't. It IS a powerful, deep-penetrating carpet and upholstery cleaner with several attachments and numerous uses. Although it's made specifically for cleaning up pet messes, I discovered it does a pretty good job of erasing all sorts of things (even week-old coffee).
This machine IS NOT, however, your standard vacuum cleaner. While it does an excellent job of cleaning nastiness from the carpet and upholstery, this thing isn't as ideal for tile or hardwood despite its design. In my experience, however, the 2x Rev outperformed most rentals I've paid good money for in the past, not to mention it used minimal chemicals and required minimal effort on my part.
The Main Features
One of the most frustrating Bissell Proheat 2x review problems I found was the lack of attention paid to detail. As such, I want to quickly cover the bases by listing out the main features:
Wet – Uses water and/or cleaning agents to remove messes from carpet and upholstery.
Dry – Uses suction and/or air pressure to remove debris from hard surfaces.
Regular – Deep cleans carpet and upholstery with a drying time of about 2-3 hours.
Express – Deep cleans carpet and upholstery with a quicker drying time of about 1 hour.
Bissell's Professional Pet Urine Eliminator + Oxy Clean
The brand's patented "CleanShot" Pretreating Formula
Bissell Proheat 2x Revolution Review: The Cheers and Jeers
The Bissell Proheat 2x Revolution is considered innovative because of its unique combination of features and versatile functionality. While it's relatively gentle on all kinds and colors of carpet and upholstery, the overall design had a few minor flaws that any potential buyer should know about.
Facts and Tips
It's difficult to know whether a product will be worth your time or money until you use it. Reading a concise Bissell Proheat 2x Revolution review most certainly helps, but more homework is generally needed to determine what's right for your situation.
The following are 3 important facts that are presented to help you make up your mind:
This machine comes packaged securely in a biodegradable box which contains the official Bissell Proheat 2x Revolution manual that features a step-by-step guide for easy set-up, use, and maintenance.
While it can work with other cleaning supplies, the 2x Rev works best with the recommended Bissell-endorsed products.
Depending on where you buy it, some models may come with a 10-inch hose (instead of 8), a 3-in-1 stair tool and a stain trapper tool as standard attachments.
The Final Verdict
Before I go, I want to remind you that I've written this Bissell Proheat 2x Revolution review to be as objective and comprehensive as possible. With that said, I'd like to summarize my opinion of the machine. Overall, it's a solid workhorse with lots of potentials (a.k.a. room for growth).
I liked being able to switch between Regular and Express mode. However, each one had its pros and cons – regular mode takes forever to dry and express mode doesn't clean as effectively. I would have liked a third setting somewhere in between the two.
Regardless of which mode was used, I noticed that some messes needed more than one pass to come up. Although that's rather typical in the carpet and upholstery cleaning industry (especially considering how potent and concentrated some substances are), it would have been nice to finally find a machine that could get the job done in one try.
Either way, I still thought the Proheat 2x Revolution worked best under the 5 following circumstances:
When I used all the included attachments as necessary for the mess I was tackling.
When I filled the machine with only the brand's recommended cleaning products.
When I approached messes by using the machine on dry mode first or in tandem with a good vacuum.
When I referred to the owner's manual for questions about features, functions or attachments.
When I pretreated stains prior to cleaning them.
My final impression of the Proheat 2x Rev by Bissell: a viable contender worthy of consideration. While it may not be the best thing on the market, it's truly a remarkable machine that defeats tough stains (week-old coffee, pet urine or otherwise) regardless of how old or set-in they are. The fact that its chemicals are also designed to eliminate odors is just a bonus.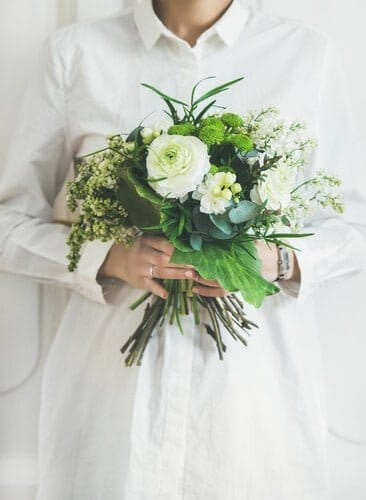 Hello there, and welcome to my vacuum cleaner blog! Here you will find the latest product reviews, the best home organization tips, clever cleaning hacks, and so much more. If you stick around, I think you will find the answers to the questions you've been looking for.
I have extensive industry knowledge of the most advanced vacuum cleaners out there and I can give you the most accurate and up-to-date information. I am committed to bringing you the best tips, the most in-depth reviews, and the most innovative home tips to get your house in tip-top shape in no time! Happy cleaning!