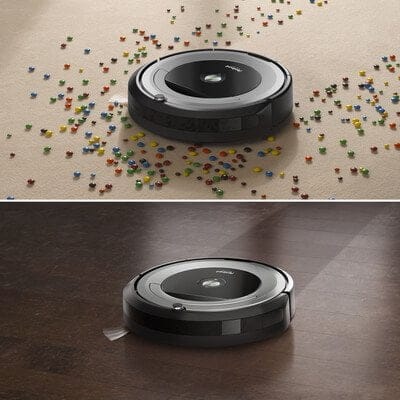 Sometimes, cleaning your floors with a vacuum cleaner once in a while isn't enough. You might need to ensure the cleanness of your floors 7 days a week, but that isn't a task you would like or have even the time to perform. Fortunately, a robot vacuum would be the device that can help you. And iRobot Roomba 690 is one of them!
iRobot Roomba 690 review is going to uncover everything that's special about this robot vacuum. Is it worth the money the manufacturer asks for it? Let's find out!
iRobot Roomba 690 Review: Details Features
Intelligent Navigation
Roomba 690 is equipped with the iAdapt Navigation system using intelligent sensors, which guides the robot around the furniture to help it avoid obstacles and clean the floors thoroughly. Apart from that, the Cliff Detect sensors won't allow the 690 to fall down any stairs.
Effective Brush & Filter System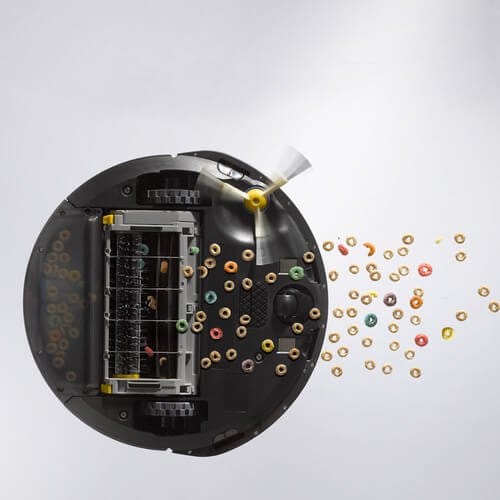 iRobot Roomba 690 boasts a three-stage filtration system that effectively deals with dust and dirt. The filter system is complemented by the two brushes, one of which loosens the dirt while the other one picks it up. Apart from that, the vacuum suction system treats dirt starting from small particles to large debris.
Apart from that, Roomba 690 has edge brushes to treat areas along walls, so you can be sure that no single stain will be left on your floors. Keep in mind that the filter system doesn't treat allergens and bacteria very well. Apart from that, although Roomba 690 can manage pet hair more or less well, you might encounter clogging because the 690 doesn't have tangle-free brushes.
Auto Dirt Detection
iRobot Roomba 690 is capable of automatically detecting areas of the floor with a higher concentration of dirt. Upon spotting such an area, Roomba 690 will treat them with additional cleaning.
Automatic Recharge
Roomba 690 features respectable runtime: 60 minutes on a single charge of its Li-Ion battery. As soon as the battery level is low, Roomba 690 will automatically go to the included Home Base recharging station.
Unfortunately, unlike the Roomba 960 and 980, the 690 doesn't have the recharge and resume feature allowing the robot vacuum to automatically resume cleaning after recharging. With Roomba 690, you will have to restart the robot for it to continue its cleaning task.
Auto Adjustable Head Height
iRobot Roomba 690 can clean virtually any kind of surface thanks to its automatically adjusting head height. For carpets, the 690 will automatically select the appropriate height of the head for effective cleaning. Because Roomba 690 doesn't have deep carpet cleaning as the 900s do, you will only get more or less moderate carpet cleaning quality.
Scheduling
A remarkable feature of Roomba 690 is that it can be controlled from a mobile device via the iRobot HOME App, which is available for Android and IOS devices. Through the HOME App, you can receive real-time updates on the cleaning process, schedule cleaning tasks, access tips & support, and even more from anywhere anytime.
Voice Control
Another interesting feature iRobot Roomba 690 has is the support of voice controls via Wi-Fi. This feature is realized through either Amazon Alexa or the Google Assistant. With either of the systems, you can start, stop, or dock Roomba 690. That's certainly a convenient feature because you won't have to bend to control the robot vacuum.
Control of Where the Robot Cleans
You may be thinking: how do I restrict the robot vacuum's access to certain areas? And the answer is simple: Roomba 690 comes with one dual-mode virtual wall barrier operating on 2 AA batteries (included with the robot vacuum).
The wall barrier is a device that sets an infrared barrier that Roomba 690 will not trespass. The virtual mode barrier has two modes: virtual wall mode and halo mode. In virtual wall mode, the device blocks openings up to 10 feet in length with an invisible cone-shape barrier.
The halo mode creates a spherical zone that the robot will not enter, which can help you protect the items that you don't want Roomba to bump into. The sphere has a diameter of 4 feet.
Pros & Cons of The iRobot Roomba 690
Frequently Asked Questions (FAQ)
Can you operate Roomba 690 without the mobile app or Amazon Alexa/Google Assistant?

Answer: Yes, however, you won't be able to control the robot vacuum remotely, only manually.

Can Roomba 690 fully replace a regular vacuum cleaner?

Answer: No, robot vacuums are designed for the intermediate care of the floors. You should use a regular vacuum every now and then for deeper cleaning.

Can you program the robot to not go on carpets?

Answer: You could do that by setting up the dual virtual walls. There is no separate setting restricting cleaning of carpets in Roomba 690.

Does Roomba 690 have any issues with transitions between different floor materials and heights?

Answer: Roomba 690 doesn't have any problems with transitions unless the height changes are dramatic.

Does Roomba 690 detect small items like cables or toys?

Answer: No, and you can't tell whether or not Roomba 690 will suck those small items in and become jammed during cleaning. The 690 works best on unobstructed floors. A robot vacuum can be an irreplaceable device in some cases. It can do cleaning when you are not home if you simply do not have time to do it yourself.
Apart from that, not everyone wants to engage in vacuuming their floors every day of the week.iRobot Roomba 690 can help you with maintaining some kind of transitional cleanness between your main cleaning sessions. Roomba 690 is a great device well worth its money, so it definitely is a good buy!
Conclusion
Having a robot at home might make you feel uneasy at first, but rest assured – iRobot Roomba 690 will have no trouble becoming a part of your family. Even though it can't talk back, you can "talk" to it and command it via voice control features (Amazon Alexa/Google Assistant).
This little tech piece doesn't require much maintenance, doesn't cost a fortune, and cleans better than any up-to-date cleaner (robotic or manual). The only thing that Roomba 690 can't do is clean pet hair, so if you own cats or dogs (or both), you might have to consider cleaning after your little robotic cleaner.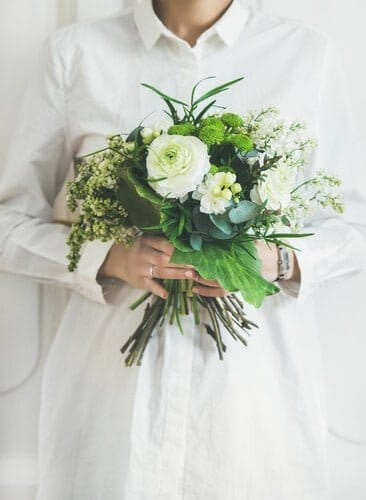 Hello there, and welcome to my vacuum cleaner blog! Here you will find the latest product reviews, the best home organization tips, clever cleaning hacks, and so much more. If you stick around, I think you will find the answers to the questions you've been looking for.
I have extensive industry knowledge of the most advanced vacuum cleaners out there and I can give you the most accurate and up-to-date information. I am committed to bringing you the best tips, the most in-depth reviews, and the most innovative home tips to get your house in tip-top shape in no time! Happy cleaning!